Dorset Golf Lessons - Philippe Bonfanti Golf Academy
"Philippe has travelled the world coaching golf on three continents, this includes at a major championship. He has assisted in training his fellow professionals at seminars around the world. He is an expert, and in my mind one of the top coaches in the world". Andy Plummer, PGA Tour Coach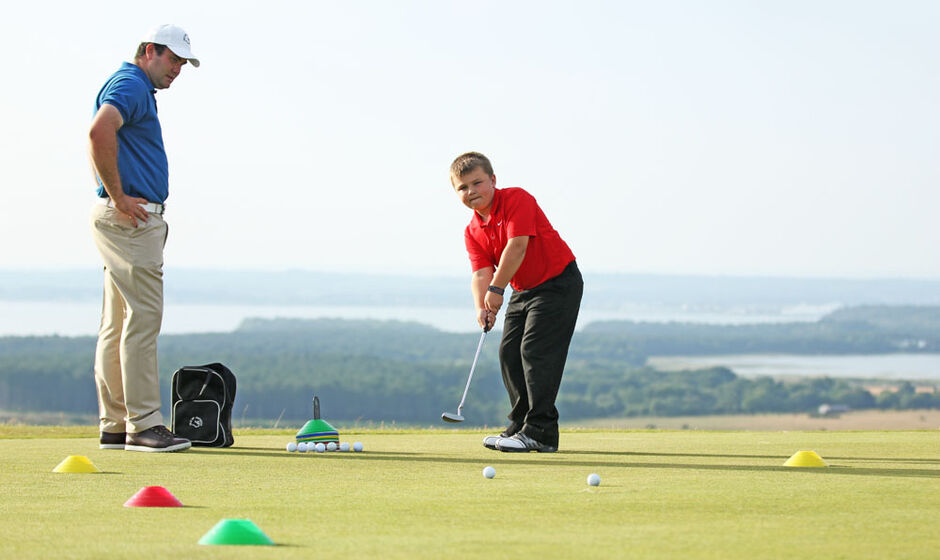 Welcome! Keen to improve your handicap? Want more enjoyment from your game? Make progress with the application of the correct fundamentals and sound technique.








Since becoming a member of the PGA nearly fifteen years ago I have sought out the world's best teachers and travelled the world to see what makes them successful. Thanks to my association with these great teachers I have also had the opportunity to stand on the range at a Major Championship and teach a former Ryder Cup player. This has provided me with invaluable experience and the knowldge I can help anyone improve their golf game.

My coaching is designed to meet all needs and situations. Whether you're an expert or a complete beginner, I have lessons tailored to suit you and I will give you everything you need to fulfil your ambitions and help you to enjoy your golf.
You will learn in a fun and enjoyable manner guaranteed to give you results by focusing on golf's funamentals.
My approach is the following, I use Trackman, film your swing and use my analysis to compare it to your previous images. We then work on components that take away faults affecting impact. In this way it is possible to isolate and change the alignments that are adversely affecting your swing.

I hope I will be able to share some of my passion with you, golf is a fantastic sport!
All levels and ages are welcome, whether you want to build a program to suit your ambitions or simply work on eliminating that slice.


Member Exclusives

30 minutes - £30
60 minutes - £60

Options

30 minutes - £40
60 minutes - £80
120 minutes - £120

These sessions cover any aspect of the game. Trackman and Sam Puttlab analysis available to compliment the lesson and provide you with a greater understanding of your game.
6 x 1 Hour - £350

This short programme is ideal to fine tune different aspects of your game.

12 x 1 Hour - £600

This programme is ideal to fine tune different aspects of your game by putting into place a long term improvement and trianing plan.
Half Day - £240

Full Day - £350

Know Your Distances £40

Trackman Combine £40
Juniors (under 16's)

30 minutes £25
60 minutes £50
Group - Please Enquire about Junior Academy
Fix Your Slice for Good
The slice is one of the most frustrating shots a golfer can hit, often resulting in weak hits and a lack of control. The golf instruction world would have you believe that it is notoriously difficult to correct but whether you have been slicing for 2 months or 30 years I believe you can learn to hit a draw in just one lesson.

Following your session you will understand why the ball curves one way or the other, what key moves are necessary in order to draw the ball and how to create a setup with a built in draw bias. You will also be aware how to diligently practice re-creating the draw both on the golf course and on the practice ground so you may take your new skills back home with you and continue the learning process.

We will use Trackman throughout the session, thus allowing us to monitor exactly what is happening at impact and providing you with validation of your newly developing skills.

2 hours £120
Putt Like a Pro
Learn to putt like a Pro! A 2-hour special session to focus on your putting technique including SAM Puttlab -analysis.

We start off by carrying out an initial evaluation of your putting stroke and style using Sam Puttlab. This is a training and analysis system based on ultrasound measurements. It analyses the most important parameters of your putting stroke and displays the results in easy to understand graphic reports. The analysis reveals even the smallest details of your movements and allows us to develop improvements and training strategies based on your individual stroke and feel.

We then head to the putting green to work on green reading, aim, stroke and distance control. You will discover your strengths and weaknesses thus allowing your training going forwards to be more efficient.

Full SAM Puttlab reports are made available to you at the end of the session.

2 hours £120

Bootcamp - Learn to play golf in a week

Have you always wanted to play golf or want to develop a new hobby? Golf is a game for a lifetime that is never too late to learn. Enjoy a new social scene, fresh air, the beautiful countryside and keep fit. These are just some of the benefits of playing this great game. During your stay at the Isle of Purbeck we will look at all the essential elements of the game and spend lots of time learning not just on the range but also on the golf course. I will teach you everything you need to know so that you feel at ease on the golf course and can say with pride that you are a golfer.
12 hours of instruction with Philippe Bonfanti
All golf equipment provided
Range time and situational practice on the golf course
Use of cutting edge technology from Trackman and Sam Puttlab providing you with feels for the new skills you are developing
Summary video
Practice & Improvement plan for the future

If you wish you can also combine your stay with some time exploring the region. Dorset has many historic buildings and the Jurassic coast here is a world heritage sight. There are beautiful sandy beaches and terrific attractions such as Monkey World, the Tank Museum and the Bournemouth Aquarium all close by. I am here to help make your stay as enjoyable and seamless as possible.
£600
Yearly Programs

These programs are designed for players who are driven and passionate about their golf and have a strong desire to improve their skills and performance levels. Please enquire for details.

Trackman, Sam Puttlab, Video analysis with Casio High Speed cameras and Analyzr software used when necessary.
Telephone: 01929 450 354 - Pro Shop direct line

Philippe Bonfanti's Principal Qualifications:
PGA Professional AA
Trackman Certified Master
Stack & Tilt® Authorised Instructor
The Golfing Machine GSEB Authorised Instructor
Mind Factor Certified Coach
Golf Minds Certified Instructor
Seemore Certified Fitter and Instructor
Please visit www.philippebonfantigolf.co.uk for further details.
or email Philippe directly at info@philippebonfantigolf.co.uk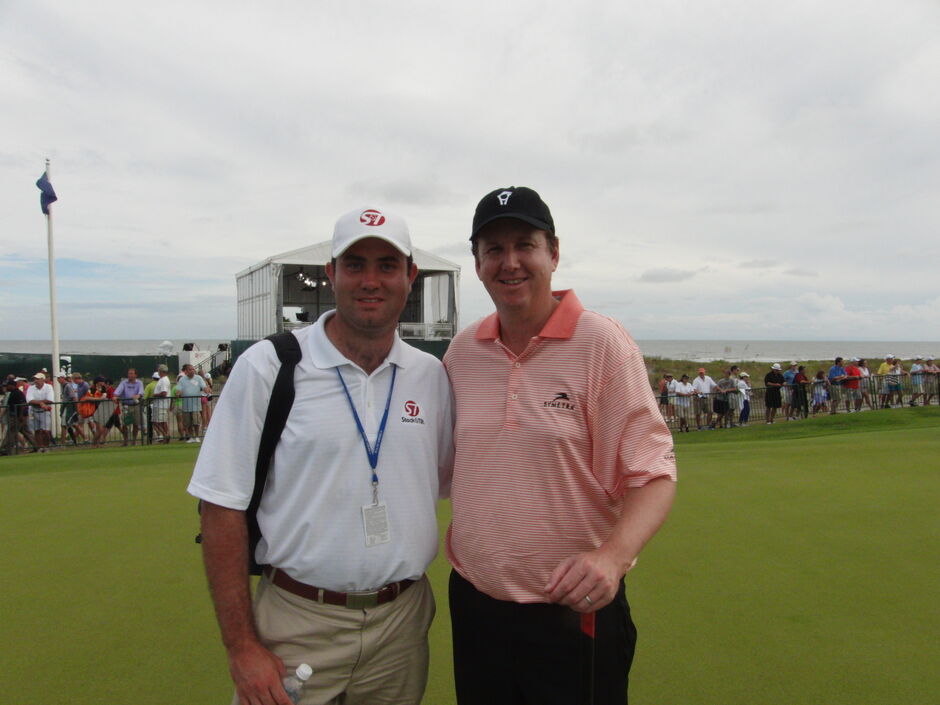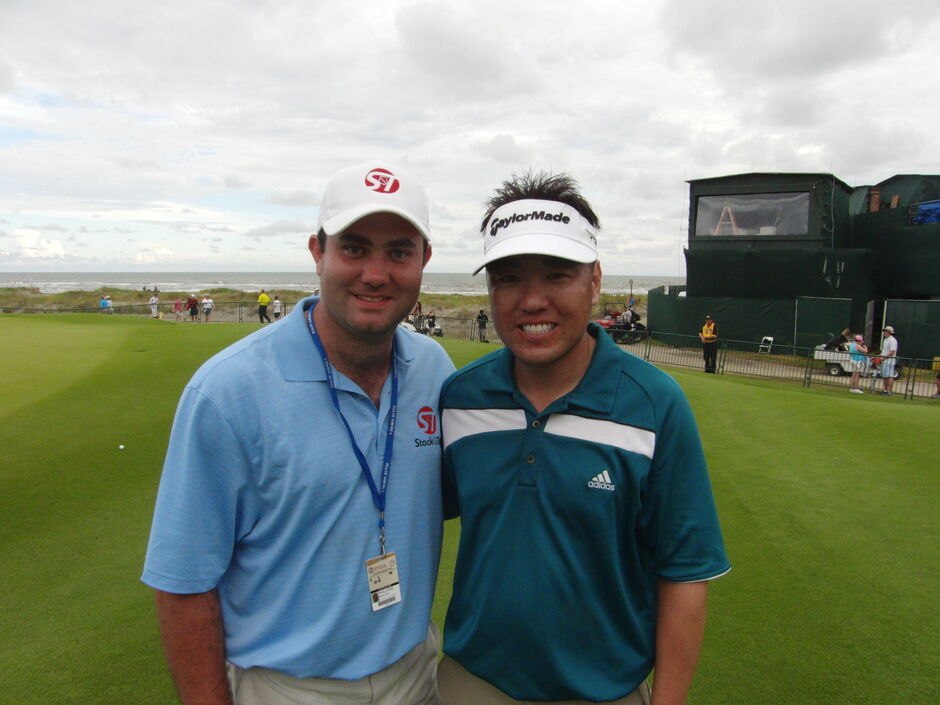 ® PGA Pro The Heart of Golf is a registered trademark of the Professional Golfers' Association.