Trilby Tour - Championship of Dorset
We are pleased to announce the 2017 Championship of Dorset will be played at the Isle of Purbeck GC on Thursday 27th July.

Local golfers, this is your chance to compete in Europe's largest Amateur golf tournament as viewed on SKY Sports and the Golf Channel in the USA.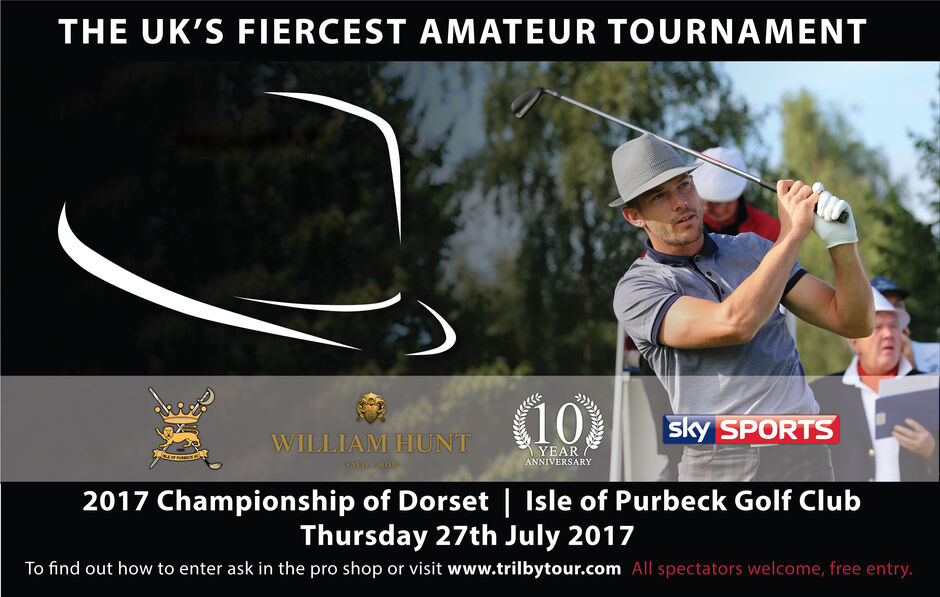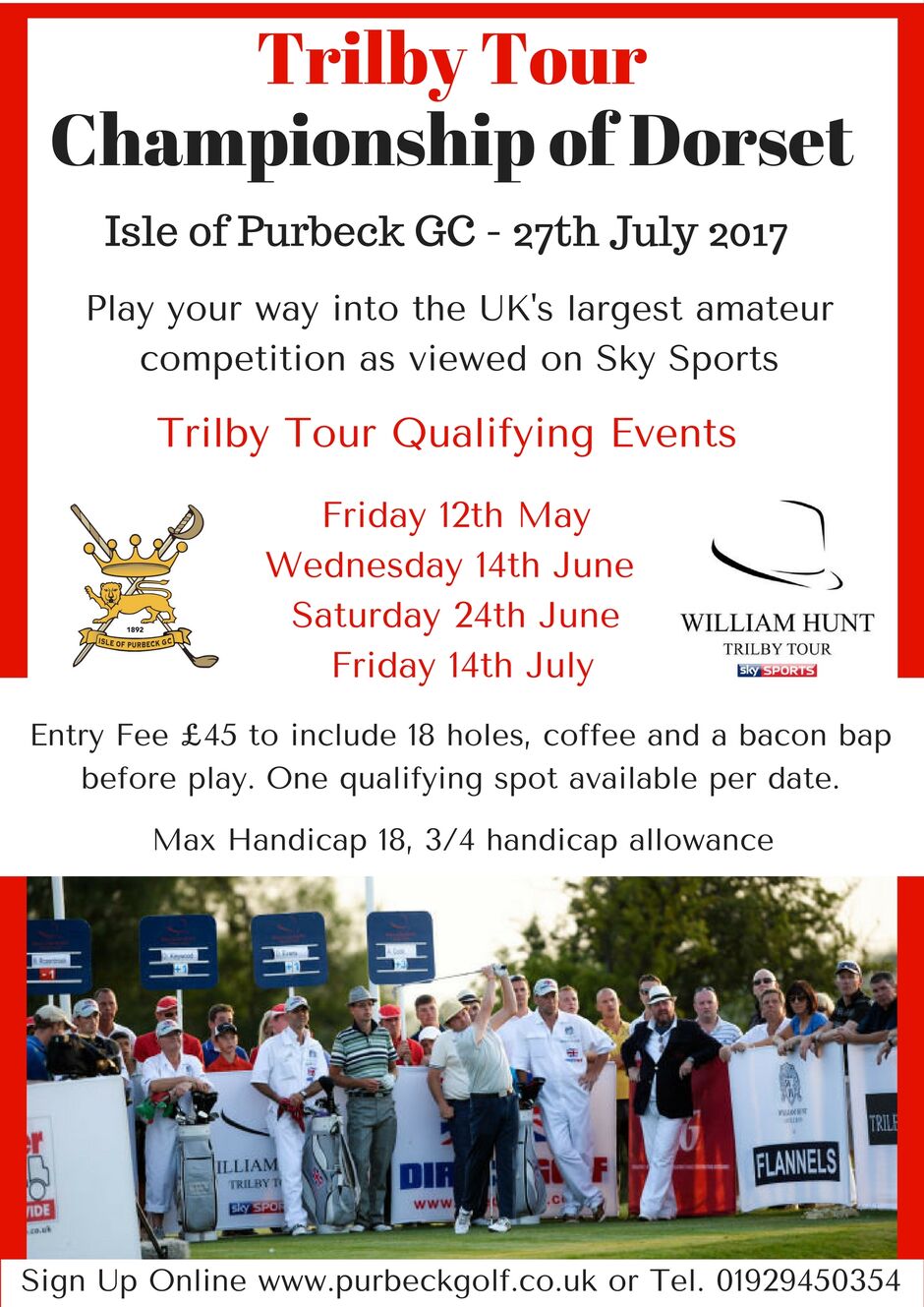 Please follow the link below to sign up for the qualifiying competitions:
www.purbeckgolf.co.uk/open_competitions
At the Isle of Purbeck Golf Club, we are proud to be hosting the Trilby Tour Championship of Dorset on Thursday 27th July 2017 and we are looking for Sponsors to join us on this exciting adventure.
The Trilby Tour is the largest televised amateur golf competition in Europe. Each event is broadcast on Sky Sports in Europe with over 3.5 million viewers yearly and starting this year also on the Golf Channel in the US. The Trilby Tour was created to give players from all walks of life the chance of hitting the big time, played out in a televised national tournament. Over 140 players will compete in Pro conditions, under the pressures of an international televised event. The Championship of Dorset sold all its spaces in less than two hours on entry day.
On the day prior to the event, the club is hosting a Corporate Day for all our sponsors to enjoy the golf course under tournament conditions with all banners in place thus creating a real pro-am atmosphere. This will be played on Wednesday 26th July and it will be played as a 4 man team Bowmaker competition. There will be prizes for the best teams and the winning individual will also receive a spot in the sold out Trilby Tour event the following day. Food will be available both before and after play. This will be a great opportunity to meet up with other local businesses and a chance for you to reward your best customers or staff.
There are also opportunities for you to advertise by having banners placed on and around the golf course and even the chance of having a televised interview broadcast on Sky Sports. The calculated media value for the Trilby Tour shows is currently £4333 per minute.
We would also love to take this opportunity to see you join our ranks as a Corporate member so that yourself and your guests can take advantage of out Top 100 golf course and our great facilities year round.
Attached on the sheet overleaf are our various sponsorship opportunities. If you have any questions please don't hesitate to contact us. We very much look forward to hearing from you and making 2017 an exciting year for both you and your customers.
Happy golfing,
The Isle of Purbeck GC

​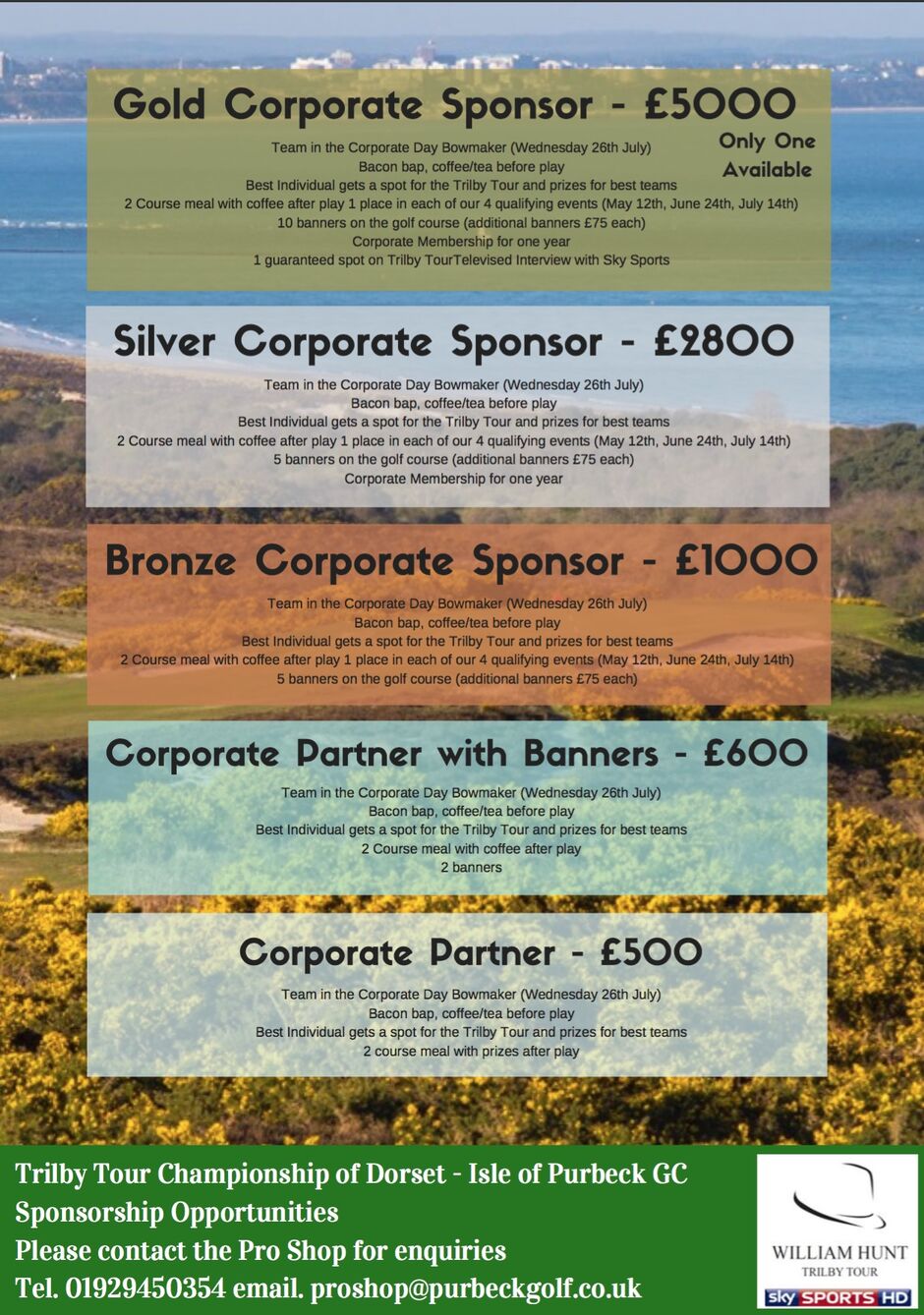 Trilby Tour Corporate Letter.pdf
Trilby Tour Corporate Options.pdf